With a wealth of experience across all sectors within Insurance and Financial Services, the founders have come together to form a new consultancy for ambitious firms.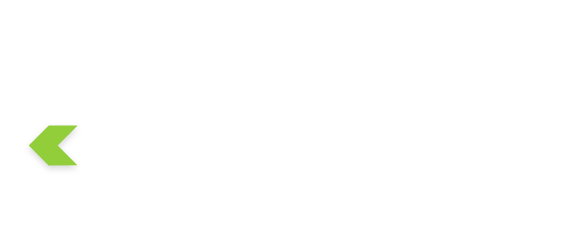 CEO
Sara is a solicitor who has worked in and for Lloyd's managing agencies, Bermudian reinsurers, MGA's and brokers.
Logical and creative in her approach, Sara specialises in helping businesses close the gap between 'front end' commercial ambition and regulatory and legal requirements.
Founding Associate 
People & Performance Lead
Paul is a Human Resources, Organisational Development Consultant & Portfolio HR Director. Focused on the bottom line, he delivers pragmatic, commercially driven HR solutions.
Hands on when necessary, but with a passion for delivering sustainable business performance.
Founding Associate 
Innovation and Customer Lead
Shân is an expert in practical Innovation & Growth for corporate intrapreneurs and leaders, and new/scale-up entrepreneurs. Focussed on Insurance, Technology,  & Business StoryTelling, she is a published author, specialist facilitator, speaker & advisor. With 28 years of senior corporate leadership prior to going independent in 2016, she comes with real-life experience of growing, leading and failing in business. 
Founding Associate
Operations and Transformation Lead
Karen helps organisations define business transformation and operational improvement strategy within appropriate governance mechanisms.
Able to develop pragmatic solutions to business problems, she quickly understands the business environment, determine appropriate outcomes and help deliver results
Chair
A serial entrepreneur of international acclaim Dean started his career in logistics. He has mentored startup businesses and been advisor to TNT, BA, John Lewis, QBE, Willis, and Zurich. He is an inclusive leader, engaging proactively with the diversity agenda, and a champion for greater inclusivity at Board level. He has been recognised for his impact in advancing this agenda (Stonewall Best Company 2015 and Star Performer 2016).
Advisor Attendee
Paula started her career in the Irish Insurance market, and having co-founded an Irish Broking company, moved to The Lloyd's & London market in the early nineties. With a wealth of experience in business development market engagement and above all the ability to communicate at all levels, Paula's career spans 4 decades in the Insurance sector, more recently working with MGAs as a project manager for the MGAA.
Advisor Attendee
Maxine is an award-winning senior global operations leader who has been responsible for strategic initiatives from change & transformation to planning customer and broker development and with extensive experience leading complex, organisational transformation and sales management initiatives, client and digital delivery, managing global portfolios, and data analytics. Commercially driven, obsessed with strong execution she specialises in getting measurable results and business development. Maxine is also a D&I advocate and sits on the cross-industry boards of iCAN, the Insurance Cultural Awareness Network and RATL, Race – action through leadership.
NED Member
Tim Johnson is an entrepreneurial accountant with more than 30 years of experience in wealth management, employee benefits, vendor selection, governance and best practice. During his working life Tim has acted in financial services roles from independent financial adviser to Group CEO and brings a huge breadth of experience to Green Kite Associates.
Advisor Attendee
Kasha is a marketing and business development professional who has spent over 10 years working in insurance asset management in the UK and European market. Strategic and critical in her thinking, Kasha brings a different perspective as advisor to our board which we hope will challenge our thinking as we grow and develop our business.
As our network of consultants grows in scope and ambition, GreenKite brings real-world skills, a wealth of experience and a passion for collaboration to your business.
Process Consultant
Danielle has 10 years + of operational experience within the Lloyds and Company Insurance Markets (including TPA management) She has detailed knowledge of process and procedure redesign and a proven track record of operational change and improvement and development of new frameworks within organisations.

Transformation Consultant
Gary is passionate about "transformation, change and making things work better".
With his knowledge of the end-to-end insurance lifecycle and all operational functions, coupled with extensive programme experience, he can help organisations align strategy, business and technology, and establish and lead transformation and change initiatives to deliver a quality outcome for all stakeholders.
Compliance Consultant
Having worked in the London market for many years, Sue has built up a reputation that puts her ahead of many of her peers in relation to the provision of compliance support, training, and project work. She prides herself on building relationships, treating clients fairly and providing them with a top-class service.
Data Strategy Consultant
Tony is purpose focused and outcome driven.  He has held a number of positions reporting into the C-suite and has led both sensitive and strategically driven multi-disciplined programmes reporting to the CEO level. Tony is comfortable with dealing with commercial, technical, and non-technical matters alike. 
Consultant
Delegated Underwriting Management
Stephen has over 20 years' experience in the Lloyd's and Co (re)Insurance market in operations, delegated underwriting authority (DUA), conduct risk management and compliance. His expertise includes implementation, from start-up, of operational, DUA Management Oversight Functions for underwriters, regulators, exec boards and compliance teams. He helps insurers achieve best-in-class, robust control frameworks. 
Risk Advisory Collaborative Partner
Founder of Innovative Risk & Audit Solutions, Nousheen is a law graduate and qualified Chartered Management Internal Auditor. Working first at Deloitte before senior roles in insurance, she has supported audit functions at the Bank of England, Liberty Special Markets and QBE and was a committee member of the Insurance Internal Audit Group (IIAG) and Lloyd's Market Association (LMA) Internal Audit Group. 
General Counsel
David has been a commercial technology lawyer for over 25 years specialising in outsourcing, SaaS, data protection, hosting, digital platforms, IP and commercial agreements. His extensive experience in insurance includes working for Swiss Re, ReAssure, RSA, Phoenix and Skandia. David was previously a partner at leading global law firms Morrison & Foerster and Shaw Pittman. 
We'd like to keep you up-to-date with GreenKite thinking, events and news.