Technically accomplished. Passionate. Collaborative. Authentic. Values-driven.  Individually respected experts, we came together to create a new kind of independent professional services firm and a fresh option for Insurance and Financial Services.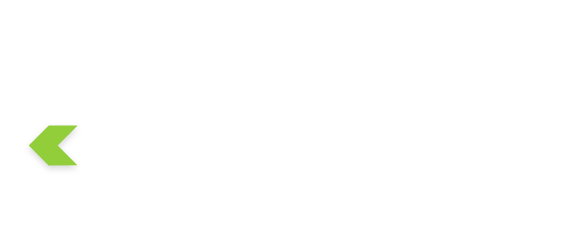 GK Executive & Operational Team
CEO
Logical and creative in her approach, Sara, a solicitor, has worked in and for Lloyd's managing agencies, Bermudian reinsurers, MGAs and brokers. Her particular strength is in helping businesses close the gap between 'front-end' commercial ambition and regulatory and legal requirements.
COO
Karen helps organisations define business transformation and operational improvement. Able to develop pragmatic solutions to business problems, she quickly understands the business environment, and help deliver results.
Innovation and Customer Lead
Shân is GK's expert in FinTech; Digitalisation, AI/ML & Digital Governance; & ESG, especially as it impacts firms, leaders & their Customer. Specialisms: strategic advisory; business & market development; applied customer insights e.g. value proposition development; Corporate StoryTelling.
Executive Assistant
Sarah is the Executive Assistant to GreenKite CEO Sara Ager. With a background in education and healthcare, she also brings experience of project management across varied sectors and provides wider business support to the GreenKite team.
Operations & Transformation Consultant and Head of Finance
With 10 years + of operational experience within the Lloyds and Company Markets, Danielle has a proven track record of change and improvement within firms
Business Support Executive
Gemma provides administrative and research support for the GreenKite team on Business Development, Strategic Marketing, Operations and Client Delivery.
Finance & HR Assistant
Carlene has spent her career in Financial Services with a broad knowledge of recruitment and procurement.
HR Consultant
Gemma is an HR consultant with 20 years experience within Asset Management organisations. Having undertaken a variety of roles including HR Generalist, Remuneration and Reward, HR Systems and Data Management, Gemma is uniquely positioned to offer GreenKite and our clients a range of services which support growing businesses.
Operations and Transformation Consultant
Luke has detailed knowledge of the General Insurance Market, specialising in the integration of software houses and third parties. He can act as a bridge between technical IT teams and business stakeholders, ensuring requirements and solutions are understood by all areas of change. Luke takes great pleasure in helping businesses identify areas of change and then supporting those changes through to delivery. 
Marketing & Communications Manager
Emma has over 15 years of experience helping SMEs develop and grow their marketing, social media and PR activities.   With her 'big picture' approach, Emma enjoys focusing on the strategic marketing activities and putting them into action to drive growth and establish a brand in the market.
GK Delivery Team Associates
Gary is passionate about "transformation, change and making things work better". He helps organisations align strategy and lead transformation to deliver great outcomes
Steve has 20 years' experience in the Lloyd's and General Insurance market operating as a Delegated Underwriting Manager with a proven track record providing appropriate oversight whilst supporting internal and external stakeholders.
Chrystine, a practising employment lawyer who was called to the Bar in 1994 – experienced at grievance & disciplinary investigations. An Accredited Mediator who provides practical & commercial advice.
Becky is a people-focused change professional specialising in both project management and business analysis. With experience within General Insurance, Reinsurance and Company market as well as experience in other sectors, Becky brings a can do attitude to complex change. Becky thrives in large complex change programmes with multiple workstreams and likes to ensure business goals are realised
Jackie has a broad range of skills and a wealth of practical experience in underwriting, training, and managing operational teams and processes across a range of businesses including MGA's and syndicates. She has a proven track record of rolling her sleeves up and getting involved as an SME across a range of projects including complex reconciliation, Delegated Authority Management, Regulatory Advice and guidance and operational improvement initiatives.
Claire is a senior compliance consultant specialising in large regulatory change projects. She has a depth and breadth of regulatory knowledge gained through practical industry experience with roles such as Head of Compliance/Conduct with General and Lloyd"s insurers, MGA's and insurance intermediaries.
Phil is a dedicated and detail-oriented Insurance Professional with many years of experience providing Delegated Authority technical support and backup within Brokers, Insurers and Insurance Services Providers. Phil specialises in bordereaux data and transformation with an emphasis on data accuracy, transformation and query management.
Zoë has over 25 years' experience in the London and International market having been a specialty broker and CUO product director at multi-national level. Zoë now deploys her understanding of distribution channel and relationship strategies towards the MGA arena – supporting both domestic and international distribution and product development in line with the niche of each client.
Marcus is an expert in digital strategy and performance. He's led multiple customer experience transformation projects, delivering demonstrable commercial returns on investment and is an expert in identifying (and removing) user journey friction. Highly-adept in the digital traffic landscape & Agile Scrum Digital Delivery, Marcus has a passion for getting things right for the customer.
Anu is a transformation professional with over 17 years of diverse experience primarily gained in multi-geographic Strategic and Transformation projects within the Insurance domain.  She has helped organisations with business analysis, project management and change management to define, analyse and implement business and IT transformation projects successfully.
GreenKite advocates and consciously supports diversity of background, thinking, leadership track record and approach – and more! Our Board reflects this, as well as bringing 100+ years' experience in Insurance, Reinsurance, Finance and Executive Education.
Chair
A proven experienced insurance market professional at Director and NED level with a blend of operational and people management skills at local and Group level.
Advisor Attendee
A marketing and business development professional, Kasha is strategic and critical in her thinking, bringing a refreshing perspective as advisor to our Board.
CFO
An entrepreneurial accountant with more than 30+ years' experience in wealth management, and employee benefits, Tim has acted in Financial Services roles from independent financial adviser to Group CEO. He brings a huge breadth of experience to our Board — and a great sense of humour!
CHRO

Paul a Human Resources, Organisational Development Consultant & Portfolio HR Director. Focussed on the bottom-line, he delivers pragmatic, commercially-driven HR solutions and is passionate about delivering sustainable business performance.
We'd like to keep you up-to-date with GreenKite thinking, events and news.