Technically accomplished. Passionate. Collaborative. Authentic. Values-driven.  Individually respected experts, we came together to create a new kind of independent professional services firm and a fresh option for Insurance and Financial Services.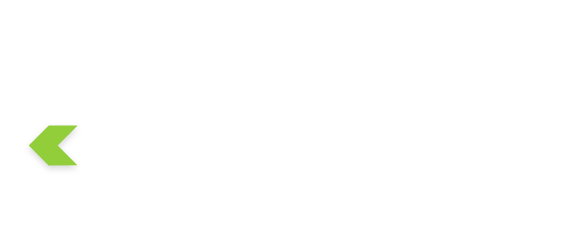 Founder & CEO
Logical and creative in her approach, Sara, a solicitor, has worked in and for Lloyd's managing agencies, Bermudian reinsurers, MGAs and brokers. Her particular strength is in helping businesses close the gap between 'front-end' commercial ambition and regulatory and legal requirements.
Co-Founder, Operational and Transformation Lead
Karen helps organisations define business transformation and operational improvement. Able to develop pragmatic solutions to business problems, she quickly understands the business environment, and help deliver results.
Co-Founder, Innovation and Customer Lead
Shân specialises in the practicalities of Growth for corporate intrapreneurs and leaders, and Tech-enabled entrepreneurs with a focus on Insurance, AI/Digitalisation, Data & Trust and Business StoryTelling.
Executive Assistant
Gemma is the Executive Assistant to GreenKite CEO Sara Ager and works with the whole GreenKite Team on Business Development, Strategic Marketing, Operations and Client Delivery.
Founding Associate, HR Consultant

Paul a Human Resources, Organisational Development Consultant & Portfolio HR Director. Focussed on the bottom-line, he delivers pragmatic, commercially-driven HR solutions and is passionate about delivering sustainable business performance.
Operations & Transformation Consultant
With 10 years + of operational experience within the Lloyds and Company Markets, Danielle has a proven track record of change and improvement within firms
Transformation Consultant
Gary is passionate about "transformation, change and making things work better". He helps organisations align strategy and lead transformation to deliver great outcomes
A Business Intelligence and Data Warehousing consultant with considerable experience in insurance both Lloyd's and General London market. Extensive expertise in devising and mapping business process.
Chrystine, a practising employment lawyer who was called to the Bar in 1994 – experienced at grievance & disciplinary investigations. An Accredited Mediator who provides practical & commercial advice.
Paul has an in-depth understanding of insurance markets, particularly the Lloyd's and London Insurance Market. Founding chair of the IUA Delegated Authority Underwriting Group he has been involved in a variety of market modernisation initiatives.
Marisa is a seasoned data scientist with strong leadership and communication skills, having held a variety of data led roles in her 23 years at Aviva.
Tony has worked in the insurance sector since 2010 and led Bupa's early Data strategy, more recently assisting Lloyd's with their Data strategy and organisation.
Steve has 20 years' experience in the Lloyd's and General Insurance market operating as a Delegated Underwriting Manager with a proven track record providing appropriate oversight whilst supporting internal and external stakeholders.
Carlene has spent her career in Financial Services with a broad knowledge of recruitment and procurement.
GreenKite advocates and consciously supports diversity of background, thinking, leadership track record and approach – and more! Our Board reflects this, as well as bringing 100+ years' experience in Insurance, Reinsurance, Finance and Executive Education.
Chair
A serial entrepreneur of international acclaim he is an experienced mentor for start-up businesses engaging proactively with the diversity agenda, and a champion for greater inclusivity at Board level.
Advisor Attendee
With a wealth of experience in business development & market engagement and the ability to communicate at all levels, Paula's career spans 4 decades in the Insurance sector, more recently working for the MGAA.
Advisor Attendee
An award-winning senior global operations leader with great strategic insight. Commercially driven, obsessed with strong execution, a D&I advocate Chair of iCAN [link] and Female Role Model of the Year 2020.
NED Member
An entrepreneurial accountant with more than 30+ years' experience in wealth management, and employee benefits, Tim has acted in Financial Services roles from independent financial adviser to Group CEO. He brings a huge breadth of experience to our Board — and a great sense of humour!
Advisor Attendee
A marketing and business development professional, Kasha is strategic and critical in her thinking, bringing a refreshing perspective as advisor to our Board.
We'd like to keep you up-to-date with GreenKite thinking, events and news.